Kia K900: Pre-Safe Seat belt (PSB)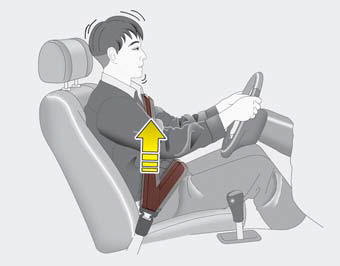 The pre-safe seat belt will activate and pull the seat belt into tighter contact against the occupant's body if a collision is detected or during certain driving maneuvers.
CAUTION
The pre-safe seat belt activates only when the passenger is wearing his/her seat belt.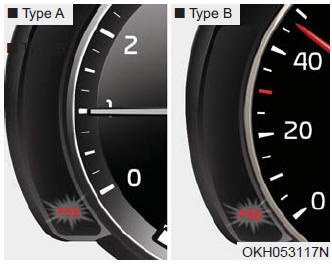 The pre-safe seat belt warning light will illuminate if there is a problem with your pre-safe seat belt.
Have the system checked if:
The light does not turn on briefly when you turn the engine start/stop button to the ON position.
The light stays on after illumination for approximately 3 seconds.
The light comes on while the vehicle is in motion.
The pre-safe seat belt system operates as below
The seat belt is tightened when: The vehicle senses a collision Emergency braking situation occurs Loss of vehicle control
The seat belt vibrates when: The vehicle detects and object too close to the vehicle