Kia K900: Speedometer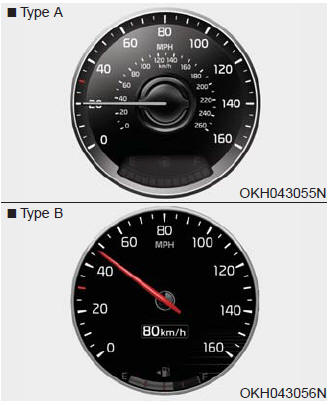 The speedometer indicates the speed of the vehicle and is calibrated in miles per hour (mph) and/or kilometers per hour (km/h).
The unit of the speedometer (Type B) can be changed from km/h to MPH or from MPH to km/h on the LCD display.
From more details, refer to "LCD Display."