Kia K900: Rear vanity mirror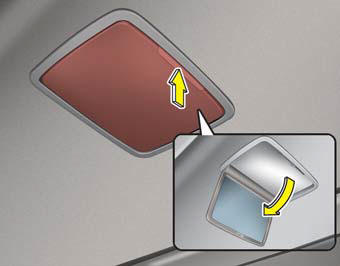 To use the rear vanity mirror, press the cover and it will slowly open and the mirror lamp will turn on.
CAUTION
Close the mirror cover securely. If the mirror cover is not closed, the lamp will stay on and could result in battery discharge and possible mirror damage.